About Us
Grand Avenue Family Dental is located in Surprise, Arizona. We are a full-service dental office that provides the latest technology available in the field of dentistry in order to give our patients the safest and most efficient dental care possible. We cover a wide range of dental needs, including preventative, cosmetic dentistry, dentures/partials and implants to ensure that you have the healthiest and brightest smile possible.
Our friendly team ensures your visit to the dentist is easy and comfortable for you and your children. Making sure your child starts seeing the dentist as soon as baby teeth come in is important for ensuring a lifetime of healthy habits. At Grand Avenue Family Dental, we are kind, compassionate and specially trained to provide comprehensive dental care to young and old alike. If you haven't been to the dentist in a while or it's time for your next checkup, Grand Avenue Family Dental has the technology and the techniques to give you the best oral care possible.
Meet Our Doctor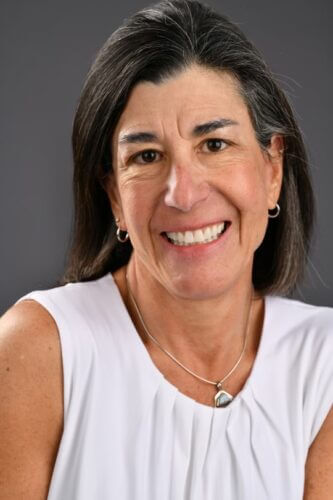 Dr. Kathleen Conderato, D.D.S.
Dr. Kathleen Conderato attended the University of Pittsburgh in Pittsburgh, PA where she completed her Bachelor of Science degree in Chemistry. She continued her education at Case Western Reserve University in Cleveland, OH where she earned her Doctor of Dental Surgery. After graduating dental school in 1988, Dr. Conderato served 3 years active duty in the U.S. Navy Dental Corps at Great Lakes, IL. Upon discharge and completion of her Reserve Corps commitment, she currently holds the rank of Lieutenant Commander. In 1993, Dr. Conderato opened a family dental practice in Mansfield, OH offering comprehensive dentistry in a caring and compassionate manner. She practiced here for over 20 years providing great dental care to her patients of all ages. She has extensive experience in oral surgery, root canal treatment, cosmetic dentistry, and implants. Continuing education for life-long learning is very important to Dr. Conderato. She has attended many classes and seminars enhancing her ability to provide the most innovative and predictable treatment outcomes for her patients. Her involvement in the Spear Study Club in Scottsdale, AZ provides her the opportunity to collaborate with dental specialists to treat more comprehensive cases. Dr. Conderato relocated to Arizona after vacationing here for many years. She enjoys mountain biking, hiking, and all outdoor pursuits. With 2 active cattle dogs she can be found enjoying the beautiful mountains and desert diversity in her free time.
SaveSave